Read what else our users are saying...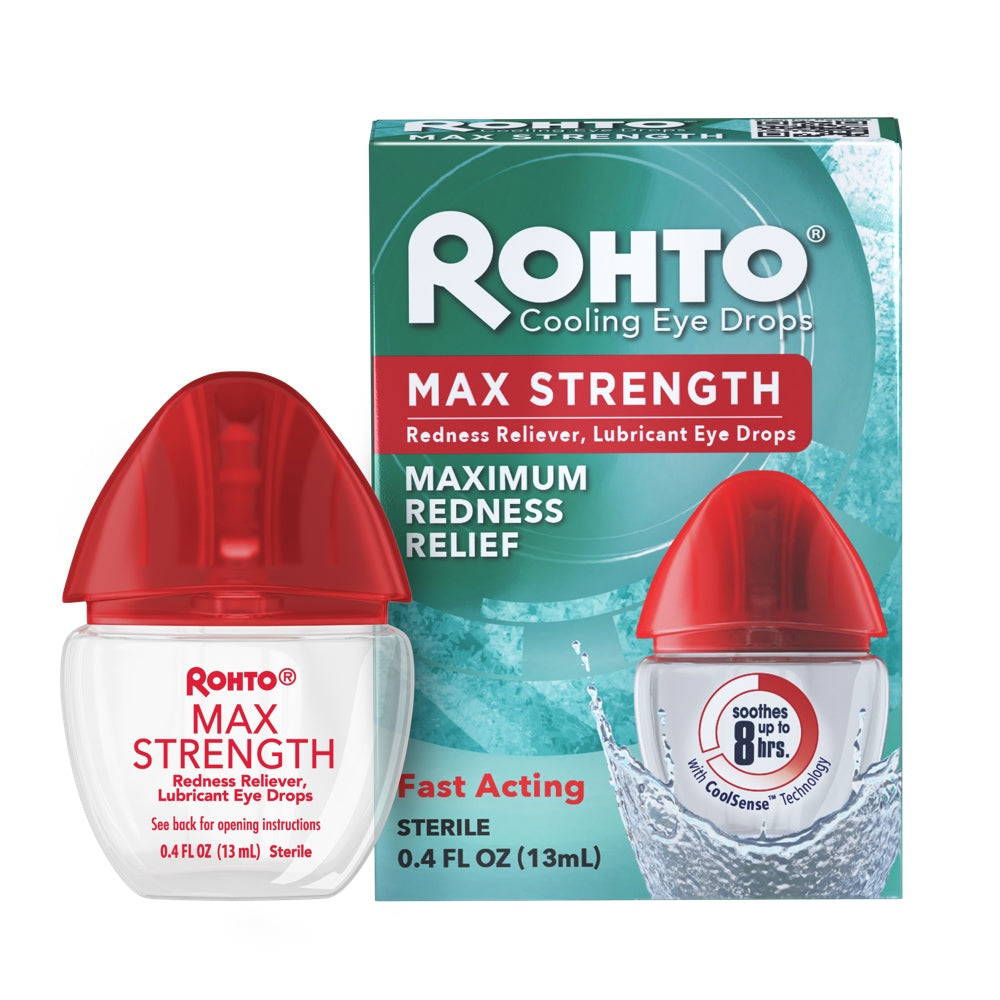 "Another excellent product from this company...so soothing and reduces red eye like a charm!"

"Works the second you drop it in your eyes. I really like this product because of the design of the bottle and how it doesn't irritate my eyes. I will be recommending this product to my family." - matthewb, June 22, 2018

"Very cool and refreshing feeling when putting these in." - Friedmaster, August 9, 2017

"I have only tried this a few times, but it is definitely cool. It makes my eyes sting just a bit, but then they feel better and less red. I will continue to use this product." - Tand, Utah

"I've used Rohto Ice for a few years now and I absolutely love how refreshing it is. The menthol helps give my eyes the relief they need"
- Shallie, March 27, 2018

"I've always bought generic eye drops and once my friend let me borrow his I don't think I will ever buy anything other than Rohto eye drops. The best word to describe this product is refreshing." - Hayden, May 25, 2019

"This stuff is amazing.....Will definitely buy again!" - Bonamassagirl, October 27, 2018

"These eye drops are over the top. They help with all sorts of situations, which makes them perfect for any day." - StevenJames, May 27, 2018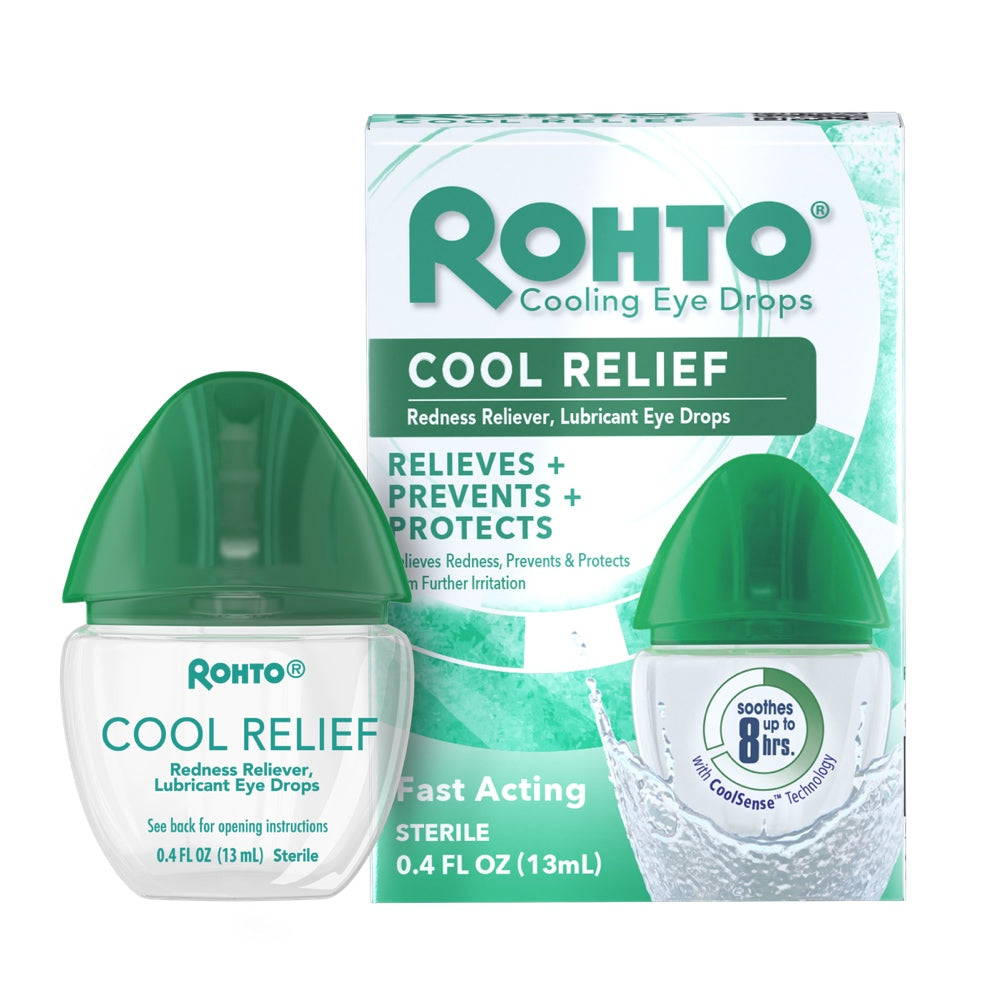 "Works well for those with sensitive eyes that prefer an eye drop that they do not have to recover from."

"This is my go to drop! I love the quickness of redness relief and overall eye relief ! Within seconds it's working. Cool and refreshing! Have told many people about rohtos! I'll continue to try all new products from this brand as well." - Lbelle, November 19, 2018

"I was quite impressed with Rohto Eye Drops. They worked really well in removing the redness from my eyes. They also worked well in removing the burning and itchiness in my eyes and acted very fast on the dryness in my eyes. I definitely would recommend them to friends and family." - Kathleen, October 27, 2018

"Best working eye drops you can basically feel them soothing your eyes!" - Will, December 12, 2019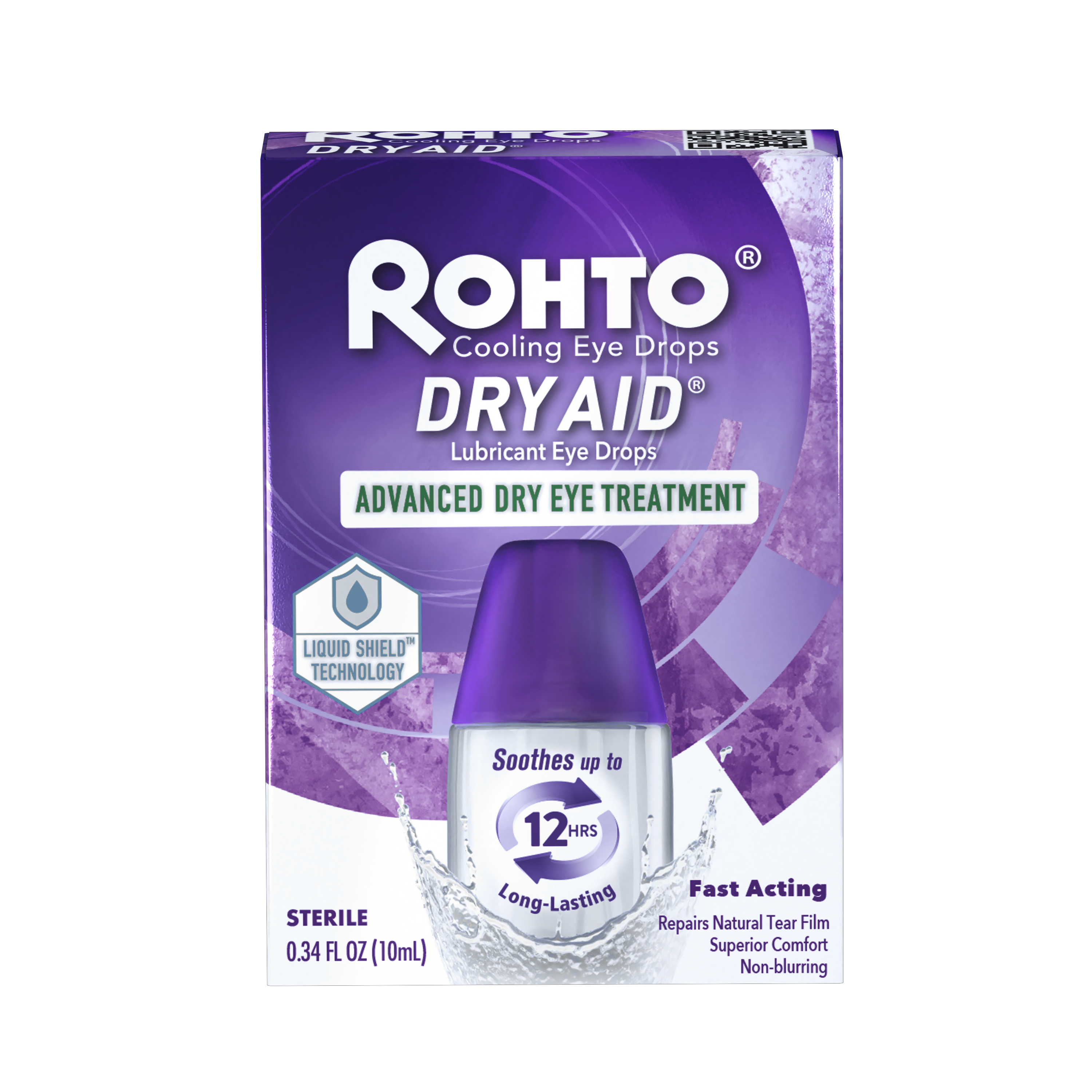 "While my dry eyes are not chronic, they can at times be be extremely uncomfortable. This product worked quickly and beautifully, relieving the pain, itch and general discomfort. Thankful for an effective product that's fast."
- Altoccb, March 20, 2018


"These drops are amazing. They help a lot with dry eyes resulting from lack of sleep and dry winter air. The bottle is small enough to stash anywhere, and I don't find that I need to re-apply the drops as often as other brands." - Lour, April 20, 2018

"It's perfect for flights or those difficult nights! It wakes you right up and makes your eyes look bright!" - Energy182, March 28, 2018

"I tried this for dry eyes and was pleased. You'll like this product!"- GJK519, March 28, 2018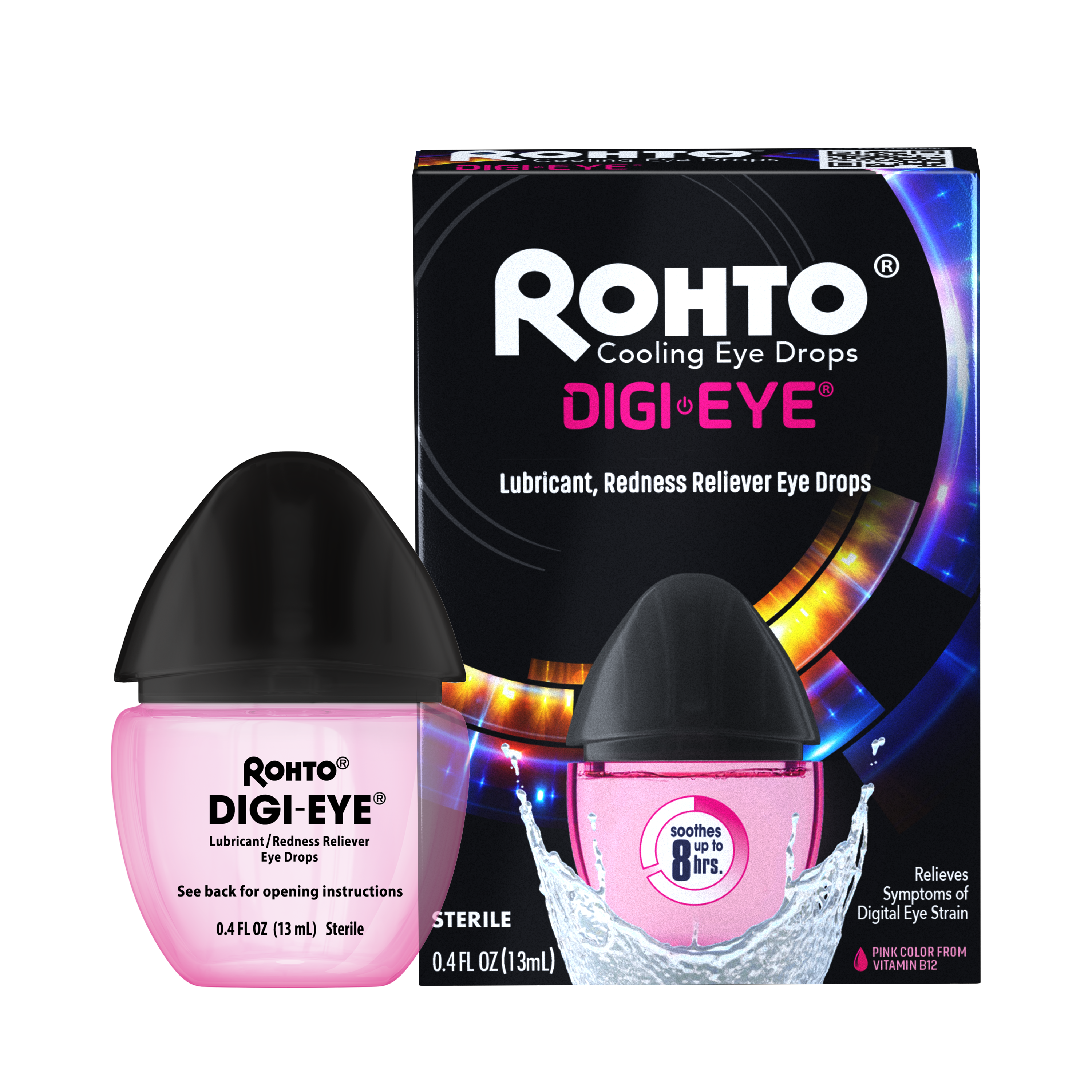 "I have issues with my eyes burning, idk if. It's caused by dryness but... These have been the only drops that make my eyes feel hydrated at the end of the day. Most drops make my eyes feel drier and drier the more I use them, but these do not, it has helped with headaches from eye strain as well."

As a 10+ year rohto veteran, I'm always excited to try new variants of my favorite eye drops! And man these did not disappoint. I love that they still act as normal rohtos and have superb redness relief abilities. The B12 is a nice touch of class, and I feel that's what's really helping with the strain caused from the screens. I would recommend these to absolutely everyone who spends multiple hours more than necessary staring into the internet void! - Nate D, September 19, 2021

"I spend copious amounts of time using my phone and gaming. Digi eyes have made my life so much easier. I normally get headaches from the strain on my eyes but since I've started using these I'm finally able to enjoy all things digital" - Ben barrett, December 30, 2021

"I like this one. Feel fresh" - Sandra Acosta, June 15, 2021

"I use Rohto faithfully because it is by far the best eye drops. The Optic Glow not only did everything it said it would do on the label, such as soothe the eland clear up the redness, it also made my eyes feel so good I swear I could see better after using it. These are the best so far AND my new favorite!"
Rick Nasty, November 21, 2021


"Great product. Direct competition to Lumify for sure." - Alex, February 22, 2022

"I really liked these eye drops. Helped with my dry eyes. This brand always has great eye drops. - Ryan, March 7, 2022

I just love these eye drops! Refreshing, lubricating, takes the red out! Favorite from all eye drops I have tried! - Sabra, March 26, 2022